---
Extreme climate conditions may require power assist to optimize animal comfort.
Solutions For
Extreme Climate Conditions
Maximum Comfort & Energy Efficiency
Dual Ventilation Systems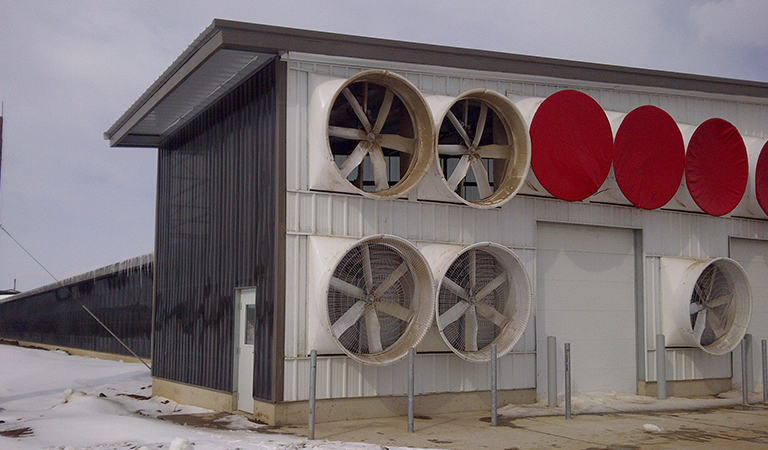 Extreme climate conditions such as northern winters and southern summers may require power assist to maximize or minimize air flow to optimize animal comfort. Sun-North incorporates power sidewall fans that engage before the natural ventilation sidewall panels and ridge systems are implemented.
Typically, power assist would be assigned for a minimum of 20% of the needed ventilation. This allows the producer to utilize natural ventilation 80% of the time, save on energy costs and know a ventilation system will still be fully operational in the event of a power failure greatly reducing the risk of animal suffocation in circumstances of extreme heat.