---
Sun-North is now a proud supplier of Phason Controls. Phason offers a full lineup of controllers to manage your barn's environment and keep your animals and staff safe and healthy.
Innovative Solutions,
Dependable Performance
Maximum Comfort & Stress-Free Efficiency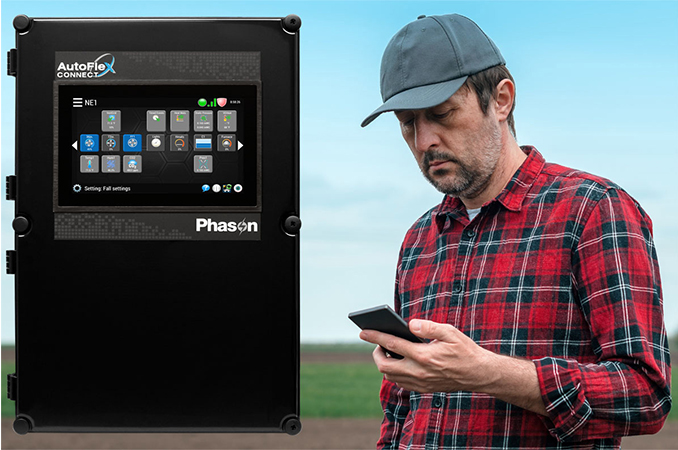 Phason is a world leader in the development and manufacture of advanced electronic controls and production management systems. Their innovations are designed to help you achieve higher productivity and lower production costs. Phason products are in hog, poultry, dairy, and greenhouse buildings on every continent of the world.
AutoFlex Connect
AutoFlex Connect controls are a complete facility management solution that provides state-of-the-art control of ventilation and is fully scalable.
Intelligent fan control
Fully scalable system
Accessible from anywhere in the world
Smooth ventilation control with VentGrid
Remote diagnostic support
2-year warranty
Touch Series
Touch Series controls are easy-to-use and provide intelligent and reliable ventilation control at your finger tips!
Intelligent fan control
Smooth ventilation control with VentGrid
Intuitive touchscreen interface
Improve animal health and performance with environmental influencers
2-year warranty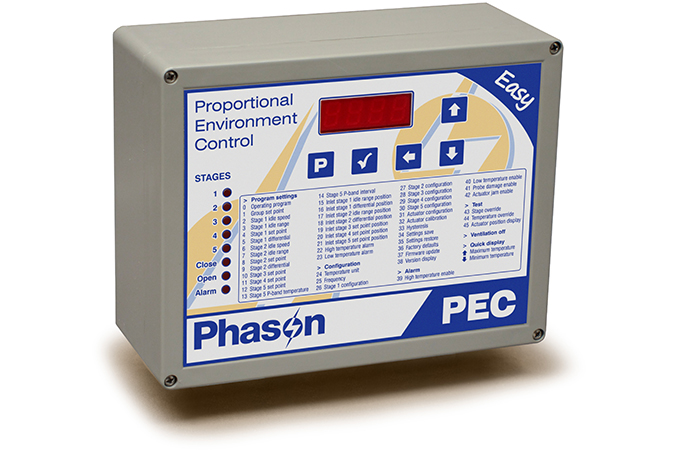 PEC Plus
The PEC Plus is designed to control ventilation equipment for a single room. The control automatically monitors and controls the temperature by operating ventilation equipment such as fans, heaters, inlet actuators, curtain machines, or other equipment according to your programmed settings.